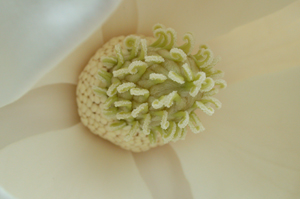 Contact
Organization
University of Southern Mississippi
Partners
The Southeastern Regional Network of Expertise and Collections Project Magnolia grandiFLORA
Funding Source
National Science Foundation under award DBI 1203684. Any opinions, findings, and conclusions or recommendations expressed in this material are those of the author and do not necessarily reflect the view of the National Science Foundation.
Description
The Gulf Coast of Mississippi is one of the richest areas of the state biologically. Help us to document this amazing flora!
Within Mississippi, there are more than 400,000 plant specimens housed in eight major herbaria and several small collections. Specimens in these collections are from around the world, but they are most important for documenting plant diversity within the state. Mississippi ranks in the top third to half in the U.S. in numbers of plant species and genera and eighth in numbers of plant families, with about 3120 vascular plant species, including four species listed under the Endangered Species Act. One of the richest areas in the state lies along the Gulf of Mexico, with its subtropical climate and diversity of habitats from beaches and brackish marshes to upland longleaf pine savannah. This area faces many pressures, though, from anthropogenic coastal development and oil spills to natural change from hurricanes. The area has been well collected, particularly by botanists at the Gulf Coast Research Lab (GCRL) and the University of Southern Mississippi, but some of the data are still unavailable. Help us as we make these data available.
Incentives
Geographic Scope
Mississippi
Taxonomic Scope
Plants
Temporal Scope
1950-2005
Language Skills Required
English
Activities